2023 World Cruise: Seabourn
Seabourn - 2023 World Cruise: Extraordinary Destinations
MIAMI TO BARCELONA - SEABOURN SOJOURN - 06 JANUARY TO 24 MAY, 2023
Seabourn Sojourn's 2023 World Cruise traces a tantalizing path across the globe, weaving an evoca-tive tapestry of colorful memories to last a lifetime. Calling at 61 fascinating landfalls on six continents, the ship remains overnight or lingers late in dozens of enchanting harbors. Day after day, exciting discoveries, enriching experiences and lasting friendships emerge as you travel around the world in incomparable elegance and ease.
140 DAYS 61 PORTS 32 COUNTRIES 6 CONTINENTS 10 OVERNIGHT STAYS
Extraordinary Discoveries: Myriad marquee cities including Lima, Sydney, Melbourne, Perth, Mombasa, Cape Town, Durban, Dakar, Accra and Casablanca. Rare South Pacific gems in French Polynesia, Fiji, Vanuatu, the Cook Islands, Tonga, Easter Island and Papua New Guinea. Exotic ports of call in Western Australia, Seychelles, Cape Verde and West Africa.
A World Cruise First! Intensive exploration of the South Pacific will feature an expert Ventures by Seabourn® team on board and optional Zodiac®, kayaking, snorkeling and trekking options at Easter Island, French Polynesia, Cook Islands, Tonga, Fiji, Vanuatu, Solomon Islands, Papua New Guinea and more.
Contact YOU Travel Orewa for full details, prices and bookings. 09 426 5743 or orewa@youtravel.co.nz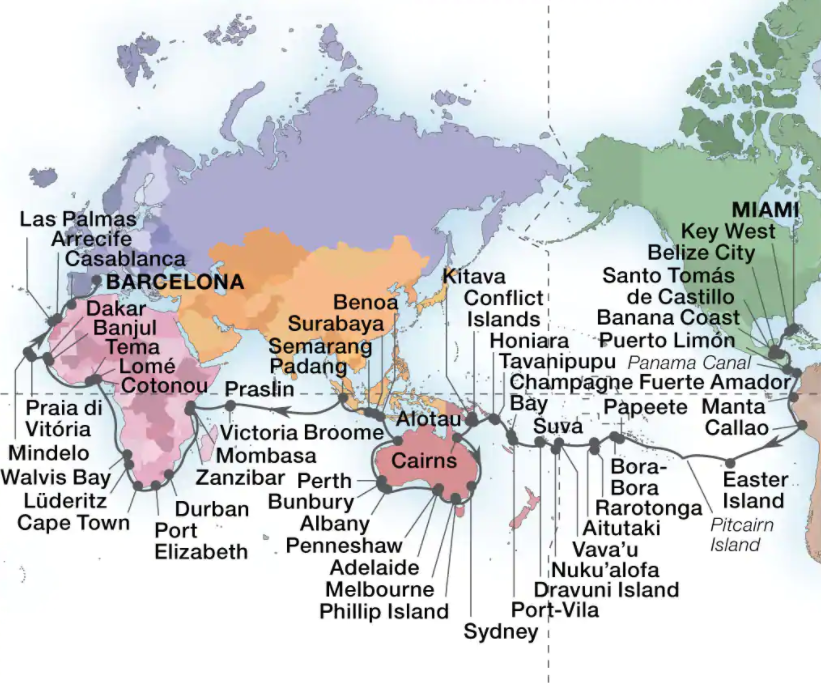 back to top